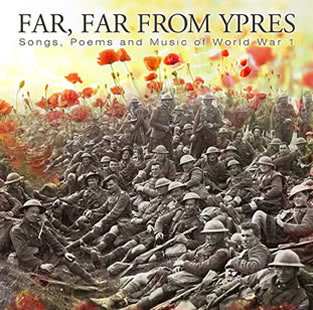 "Far, Far From Ypres"
"SCOTTISH EVENT OF THE YEAR" MG ALBA Scots Trad Awards
A Scotsman's journey to The Western Front in WW1
Songs of the time: recruitment, training, marching, trench,
home, women's, music hall, plus contemporary and poetry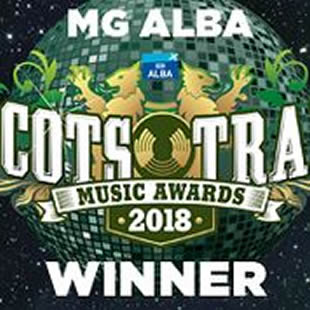 Details of forthcoming tour
The story
Media and audience.
Cast photographs
Biogs, cast links
List of songs
Full script
Contributors/Donors
Of the 700,000 Scots who joined the forces, more than 100,000 died. Nearly every village, city and town in Scotland has some form of memorial displaying the names of their war dead.
WW100 Scotland aims to inform people about Scotland's unique contribution to World War One and help them discover the effects of the war on their local communities and its lasting impact on life in Scotland today.
WW100

was

p

roud to have launched the centenary commemorative tour of this acclaimed multimedia production Far, Far From Ypres, with our partners Legion Scotland and Poppyscotland.

World War One music and songs from a Scottish perspective.
THE TOUR 2018 completed.
From the Director and the cast, a huge thanks to WW100, Poppy Scotland and Legion Scotland for their constant support throughout the last two years. It was a wonderful journey.
Completed*

Sunday 5th August - Victoria Halls, Selkirk

Completed* Thursday 9th August - His Majesty's Theatre, Aberdeen.

Completed* Wednesday 29th August - Corran Halls, Oban

Completed* Friday 31st August - Aros Centre, Portree, Skye

Completed* Saturday 1st September - MacPhail Centre, Ullapool

Completed* Sunday 7th October - Whitehall Theatre, Dundee

Completed*Sunday 14th October - Albert Halls, Stirling

Completed* Sunday 21th October - Eden Court Theatre, Inverness

Completed* Sunday 28th October - Theatre Royal, Dumfries

Completed* Sunday 11th November - Usher Hall, Edinburgh
Scottish First Minister Nicola Sturgeon (@NicolaSturgeon) tweeted at 10:35 pm on Sun, Nov 11, 2018:

Far, Far from Ypres @theusherhall was quite simply stunning - powerful, sad, emotional, honest...but uplifting too. And what an amazing cast - delighted to get the chance to say thank you to some of them.