Nick's new album is out now!
The Edge of Night (LRK004)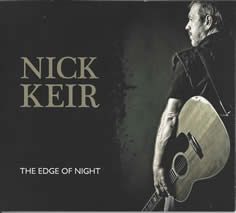 Ian (and many others) thinks that this is his best by far.
Available at
Amazon
http://www.amazon.co.uk/The-Edge-Night-Nick-Keir/dp/B009KJFQ7Y/ref=sr_1_1?ie=UTF8&qid=1351863915&sr=8-1
or from
Birnam
http://www.birnamcdshop.com/index.php?route=product/product&product_id=143#.UJPOmsUmz1w
A previously unreleased version of "Peatbog Soldiers", recorded in 1979 by The Macs, has appeared on a Greentrax CD, "No Pasaran", an album about the Scottish involvement in the Spanish Civil War. Ian has been booked as Musical Director for the Celtic Connections concert based on the album, on January 20th in Glasgow.
http://www.youtube.com/watch?v=cMwwPTjadv8 (Top tip, just after it starts click, "skip ads")
Also a silly video
http://www.youtube.com/watch?v=7hTroqFrwms (just after it starts click, "skip ads")
And our chosen charity
http://fundraise.maggiescentres.org/fundraise-together/maggies-edinburgh/crowds/winter-whisky
THANKS (particularly if you donate)
Watch out for the new solo albums from both Nick and Stephen.
Nick and Stephen - FULL GIGS LINK.
Ian's studio page link

Press this link to find out more information about the Edinburgh Festival Fringe production of: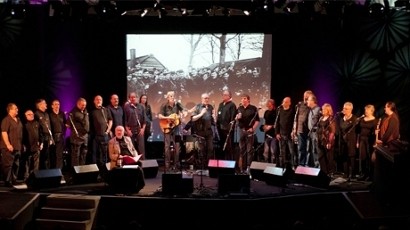 DVD!
"McCalmans' Final Concert Uncut + The Good Old Days"
Run-time of 2hours 45 minutes, High Definition plus old Macs' archive footage.
"Superb", "brilliantly produced", "excellent", "the quality is stunning", "wonderful archive footage", "perfect momento",
Actual quotes from buyer's comments and reviews......honest! Ian
SEE BELOW TO ORDER.
NICK AND STEPHEN HAVE T
HEM FOR ALL GIGS.
McCalmans Final Concert Uncut +
The Good Old Days

Available from May 6th 2011. Archive footage from "the sixties" to 2010.

PLEASE NOTE:This a PAL system DVD for Europe, Australia etc.

NTSC. The colour TV broadcast system used in the US, Canada and Japan cannot read PAL so this DVD can only play on computer based DVD players in these countries. We did not foresee the interest from US and Canada and we are now trying to address the problem.



Prices include postage
£15 - UK
£17 - Europe
£18 - Rest of World







---
Souvenir Brochure
Available to buy now is the McCalmans souvenir brochure packed with photographs, info and funny asides about the group past and present.

LIMITED EDITION of 1,000

Prices include postage
£10 - Europe
£12 - Rest of World
---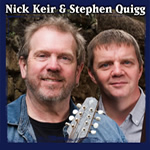 Click image to enter Nick and Stephen's new website
---